Playlist - 7th March 2020 by Steve Barker
Dub Syndicate - Ravi Shankar Pt.1 - Leghorn 
Brookes Brothers - In your Eyes feat. Johnny Osbourne - Breakbeat Kaos 
Likkle Mai - These eyes - On U Sound 
The Dell-Hi's - So Follows The Dance - Happy as a Lark 
Seke Molenga & Kalo Kawongolo - Mengieb - Roots Vibrations 
Gladiators - Re arrange - Nighthawk 
Errol Dunkley - The Scorcher - Amalgamated Records 
Alpha & Omega - Alchemy - Alchemy Dubs 
MC Zulu - Rocking Session - Happy as a Lark 
Richie Spice - Valley of Jehoshaphat (Red Hot) - VP Records 
Blackout JA, Liondub & YT - Greatest treasure - Liondub International 
Zenzile Meets  Irie Ites Feat. Trinity ‎– No Worry Yourself - Dub It Up Records 
Adam Prescott & J Deemus - The Bible - Backative Records 
Ibrahim Ferrer - Ven conmigo guajira - World Circuit 
The Hangmans Beautiful Daughters - Don't ask me my name (Just call me Jack) - Optic Nerve 
Sir Richard Bishop - Celerity - Drag City 
Jimi Tenor - Shore Hotel - Bureau 
The Rootsman - Tribal Dervish (Dubplate mix) - Partial 
Perilous - Nefertiti skank - Selection Train 
Zion Train - Dub shall rise - Universal Egg 
Tena Stelin meets Centry - Smash Nazi-ism version - Partial 
Dub Dynasty - Black woman dub (feat Wellete Seyon) - Steppas 
Sandra Cross & Vibronics - Jah love - Scoops 
Kosmo Sound - Furious - kosmosound.bandcamp.com
Saturday, March 07, 2020 - BBC Sounds 
http://otwradio.blogspot.com/2020/03/playlist-7th-march-2020.html
https://www.mixcloud.com/otwradio/on-the-wire-7th-march-2020/
https://www.bbc.co.uk/programmes/p001d75v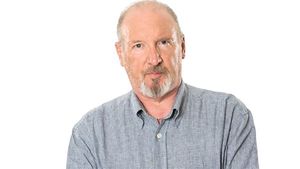 Steve Barker
Steve Barker plays the latest leftfield releases in electronica, ambient and dub/reggae. Whilst at Radio Blackburn in 1984, On the Wire was born from a spin-off from the music review show RPM and is now the longest running continuous alternative music show on UK radio.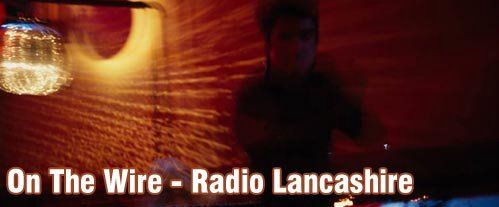 On The Wire 
Born in Brierfield, when it was still the centre of the known universe, Steve remembers seeing hordes of local "football supporters" heading off to Old Trafford rather than Turf Moor on a Saturday. 
His best football memory from the 1960s, apart from the Division 1 Championship, is a 5-3 away win by the Clarets over United. He's looking forward to watching yet another premiership season. 
After a promising start in journalism, interviewing Jimi Hendrix and Yoko Ono in the same week, his ambitions receded only to be recruited to Radio Blackburn in 1978 to work on the music review show RPM. In 1980 RPM begat Spinoff which in 1984 mutated into On the Wire, now the longest running continuous underground music show on UK radio - and Steve recently celebrated his 40th continuous year with BBC Radio Lancashire. 
On the Wire was an early champion of new musical genres such as hip hop, House and Techno, many bands and performers who were to become musical legends passed through the show including U2, REM, The Smiths, Depeche Mode, Eno, Joy Division, Burning Spear and Lee "Scratch" Perry. Of late On the Wire has taken a more relaxed view of the music scene and is as likely to play pre-war hillbilly, gospel or country blues as much as experimental electronica or dub. 
From 2002 to 2011, Steve contributed to the show from Beijing where he worked for the British Council, popping back every now and then to caress the BBC Radio Lancashire's Mark II Chiltern studio desks he loved for years - sadly now extinct. 
Longtime listeners of On the Wire continue to expect to hear the unexpected. On The Wire is on Saturdays at midnight.