Welcome to Alchemy Dubs Studio, mastering studio based in London, home to engineer Oscar Pablos.
THE ROOM: 
Was built by world famous Miloco Studios and designed by renowned acoustic engineer Nick Whitaker, who has designed many studios around the world and many of BBC's own studios in the U.K. The acoustic treatment is a perfect balance of absorption and diffusion that creates a neutral monitoring environment where audio can be heard in it's truest form.
THE EQUIPMENT: 
The studio focuses on analogue mastering, having some of the best specialised mastering gear available today alongside some classic pieces, but is also up to date with the latest digital tools giving great flexibility in the type of results that can be achieved.
Analogue gear includes: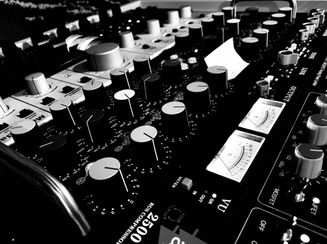 - Consoles: API The Box, SPL Masterbay Mastering Console
- Compressors: Stamchild SA-670, Dangerous Compressor, API2500
- EQs: API550, Dangerous BAX EQ, Custom Audio Germany HDE250 (Sontec clone), Kush Audio Clariphonic
- Limiter: Pendulum Audio PL-2
- Converters: Lynx Hilo, Lynx Aurora Mastering Converters with AES16e (X2), Modified Korg MR2000 DSD Recorder
THE MONITORING:
Barefoot & PMC active monitors, Audeze LCD-X
THE ENGINEER: 
Alchemy Dubs Studio is home to engineer Oscar Pablos "Ojah", who has over 20 years experience.
As a Mastering Engineer he has worked with artists such as (in alphabetical order): 
Addis Pablo, Adelking Farmer, Alien Dread, Alien Pimp, Alpha & Omega, Amalgamah, AndresAndreas, Añejo King, Arsonal Da Rebel, Asher Senator, Auxiliar, Awkward Moments, Babilondon, Barry Dread, Bass Culture Players, Bizarre (D12), Blueskank, Broder Wildman, Caan, Camila Monasterio, Camille Purcell, Chazbo, Cornell Campbell, Cut La Vis, Dan Bowskill, Dani Ites, Das Nevez, Deeproot & Bean, Delorean, Dfect, Didi Gutman, Digital Dubs, Dj Dizzar, Djmetta, Don Fe, Doralyce, Downtown Beat, Eme & David Van Bylen, Emeterians, Fikir Amlak, Genetic Krew, George P, Giselle Wai-Lau, Glasses Malone, Go A Chant, Griffi, Hector Guerra, Hombres Púa, Hotdrop, Hotel La Paz, I-Lodica, Indira Paganotto, Isi The Observer, Izzy Roth, Jah Kirk, Jambassa, Javier Martin Boix, Javier Ochoa, Jendor, Kemon, Leah, Lex Dutty, Liam Partial, Lil Weez Gunna, Lila Rose, Louie Melody, Lynval Golding (The Specials), Makating, Malaka Youth, Marcus I, Marta Mansilla, Mason Di Emperor, Mighty Mike, Mikee Mula, Mimi Xu, Most-Hi, Natto, Natty Nature, Nicolas Navarro, Nik Torp, Nines, Nytto Dread, Old John, Paula Bu, Payoh Soul Rebel, Prento, Process Rebel, Providense, Radikal Queen, Rakoon, Ranking Forest, Ras Seyoume, Ras Tavaris, Ratlin, Raw-G, RawDawg, Real Rockers, Reuben Mystic, Rider Shafique, Roberto Sanchez, Rudey Lee, Rumble, Russian Red, Sachal West, Sammy Gold, Servaz, Shanti-D, Shet Wexner, Sista Zari, Snakeyman, Soothsayers, Spanish Fly, Squeeks, Sr. Tcee, Stop Dem Project, Subajah, Subjazz, Suka, Thalab, Tote King, U-rie, Vee, Vin Gordon, Virginia Rivera, Volfoniq, Yeyo Perez, Yuuri Bamboo, and many more…

 SERVICES:
- Stereo Mastering: online services and attended sessions for formats including CD, vinyl, film, streaming, iTunes, Spotify, DSD.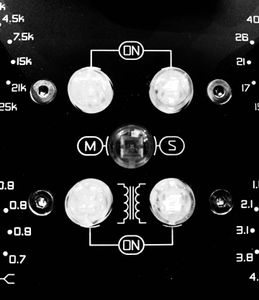 - Vinyl Mastering
- Super Audio Mastering DSD
- Re-mastering 
- Stem Mastering
- Audio repair & restoration
- Analogue to digital transfers: from cassette & vinyl (33, 45 & 78 RPM records).
- Digital to digital conversions & transfers: DSD, DAT.
- Removal of unwanted artefacts 
- Dialogue optimisation
- DDP masters
- Encoding ISRC codes, UPC codes and CD text.
OUR AIM:
Is to provide our clients with a first class mastering service at reasonable prices, that will provide them with the best possible sounding version of their music for the specific desired formats (eg: vinyl, CD, streaming,etc) respecting and understanding their artistic direction and sound, while adding details, depth and warmth.
Being the last professional stage before records get released our aim is both to make sure everything is technically correct as well as adding that last magic touch that will take their projects to the next level.
If you think our studio can be helpful in any way, don't hesitate to contact us, asking is still free!

You can contact us through the website's contact form or send an email to:  info (at) alchemydubs (dot) com