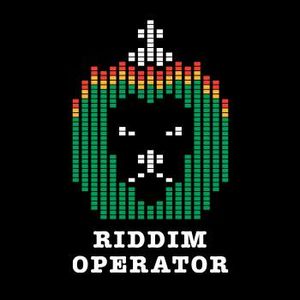 No.461 DUB Vol. 22: 
Kosmo Sound - Furious (Zephyrus Records) 
Haris Pilton meets Ras Algeti - Africa (Positive Reality Records) 
Domen Koneski - Korona Kollapse (dub) 
Tadiman - Soul In Dub (dub) 
Shine I Dub - Jah Morning Dub (Shine I Dub) 
Black Roots - Dub The Youth (Nubian Records) 
Alpha And Omega - Alchemy Dub / Ojah Refix (Alchemy Dubs) 
Bukkha & Madplate Sound - Obliterate (Part III) (Dub-Stuy Records) 
Von D ft. Don Cotti - Mek A Truce (Dub-Stuy) 
Augustus Pablo - Africa Dub (Greensleeves Records) 
Alpha Steppa - The Living Word Version (Steppas Records) 
Michael Exodus & Immiroots Sound System feat. Ranking Fox - Keep Dub (Dub-O-Matic Records) 
Jideh High HIGH ELEMENTS - Dub's Wealth (Shieldrum Records) 
Breakage - Together (Digital Soundboy) 
JSL - Jack Cates (Boka Records) 
Radikal Guru - Ahmed (Dubbed Out) 
_____________ 
Reggae.SI

https://radiostudent.si/glasba/riddim-operator/riddim-operator-461-dub-vol-22
🔊🎶🎶 Ponovitev 📻 oddaje Riddim Operator No.461 DUB Vol. 22:  
Čas je že bil, da spet kakšno oddajo posvetimo izključno dubu... tale bo recimo že 22. dub edicija. Poslušal bomo dub jazz zasedbo Kosmo Sound, pripravljen imamo venček domačih (Tadiman, Koneski, Haris Pilton) ... Raznoraznih dub deviacij bo tudi kar nekaj, proti koncu oddaje bomo recimo vrteli oldskul dubstep bangerje, npr. Breakage pa Radkial Guru ... malo starejših stepper komadov Von D-ja in Bukkhe... kar zadeva nove reči, imamo za vas High Elements in Shine I Dub... in še kaj. 
Rok trajanja 1 teden (a na Radio Študent 89,3 MHz strani za vedno 👉 https://radiostudent.si/glasba/riddim-operator/riddim-operator-461-dub-vol-22