We are playing a new release for Numa Recordings, Dr. Obi and Anja G have joined forces with producer Dubble, in UK stepper style we will be walking with Khaya Ben, Ojah and Sandeen/ for drum'n'bass jungle heads today in a remix vibe with Gardna and Sumerr ft. Kumar in the home remix/ we also have something for dancehall phoenixes and hair dryers - we will spin SK Simeon, The Architect and Fyah Roiall and for the end we calm down with Alpha Steppa and Alpha & Omega.
Sumerr - Black (promo) 
SK Simeon & King Toppa Music - Namungodi (La Gorda Records) 
The Architect ft. Troy Berkley & Killa P - Boogie Dola (X RAY Production) 
Fyah Roiall - Soundboii Freestyle (Easy Star Records) 
Sumerr ft. Kumar - Head Up / Roots In Session DNB Remix (forthcomin' VPAL Music) 
The Nextmen vs Gentleman's Dub Club ft. Gardna - Rudeboy / Gray & Bish Remix (Pound4Pound Records) 
Disrupta - Bad Guy (Born on Road) 
Gardna ft. Rider Shafique - Shine / Leo Samson Remix (promo) 
Ardimann - Sweet Melody (NUMA RECORDS) 
Dubble meets Anja G & Ampli Fyah DrObi - Sky It A Go Red (forthcomin' AmpliFyah Music) 
Ojah ft. Dan Bowskill - Rebels (Alchemy Dubs) 
Khayo Ben Yahmeen (Benjamin Kéo) - Warn Dem (Ital Melody Records) 
Sandeeno - Giving Thanks And Praises (Samuel Records) 
Alpha Steppa ft. awa sista - Whip Lash Crack (Steppas Records) 
Alpha And Omega ft. Danny Red - Jah Is Here (Steppas Records)
Listen to it here: https://radiostudent.si/glasba/riddim-operator/riddim-operator-473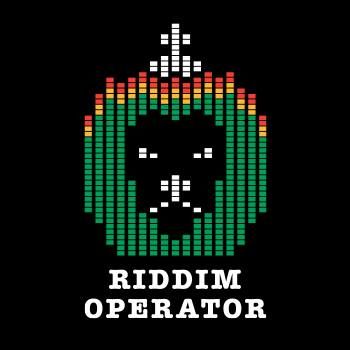 RIDDIM OPERATOR No.473: 
Za danes smo vam pripravili kar nekaj mešane muzike: od novih izdaj vrtimo novo izdajo za Numa Recordings... Dr.Obi in Anja G sta združila moči s producentom Dubble...  v UK stepper stilu bomo korakali s Khayo Benom, Ojahom in Sandeenom... za drum'n'bass jungle glave pa danes v remix vajbu z Gardno in Sumerr ft. Kumar v domačem remiksu... nekaj imamo tudi za dancehall fenice in fene - sukali bomo SK Simeon, The Architect in Fyah Roiall... in za konec umirjamo z Alpha Steppa in Alpha & Omega.
Sumerr - Black (promo) 
SK Simeon & King Toppa - Namungodi (La Gorda Records) 
The Architect ft. Troy Berkley & Killa P - Boogie Dola (X-Ray Production) 
Fyah Roiall - Soundboii Freestyle (Easy Star Records) 
Sumerr ft. Kumar - Head Up / RootsInSession DNB Remix (forthcomin' VPAL Music) 
The Nextmen vs Gentleman's Dub Club ft. Gardna - Rudeboy / Gray & Bish Remix (Pound4Pound) 
Disrupta - Bad Guy (Born On Road) 
Gardna ft. Rider Shafique - Shine / Leo Samson Remix (promo) 
Ardimann - Sweet Melody (Numa Recordings) 
Dubble meets Anja G & Dr. Obi - Sky It A Go Red (forthcomin' Amplifyah Music) 
Ojah ft. Dan Bowskill - Rebels (Alchemy Dubs) 
Khayo Ben Yahmeen - Warn Dem (Ital Melody Records) 
Sandeeno - Giving Thanks And Praises (Samuel Records) 
Alpha Steppa ft. Sista Awa - Whip Lash Crack (Steppas Records) 
Alpha & Omega ft. Danny Red - Jah Is Here (Steppas Records)
mail: riddimoperator@gmail.com 
http://www.facebook.com/riddimoperator.oddaja 
https://radiostudent.si/glasba/riddim-operator/riddim-operator-473